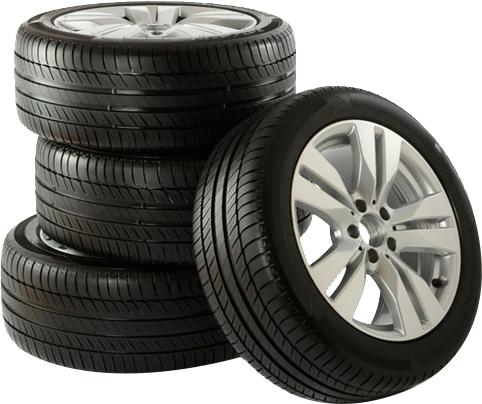 The Gold Coast Leading Budget Tyre & Auto Store
The Best Range of Discount Tyres On The Gold Coast
Southport Budget Tyres provides Tyres & Brakes and we WILL beat any competitor on price & quality. We provide tyre services from our Gold Coast location in Southport. We have become industry leaders due to our consistent quality, price and professionalism.
Catering for all Budgets we have New & Used Tyres on the Gold Coast from $25.  We stock quality budget Brands alongside mid to high end Brands.
Call us Today for a Quick Quote on 07 5527 0004.
A tyre lifetime is something that you should always keep in mind. You should regularly inspect your tyres, as there are many factors that can damage and wear them down. There is no absolute set lifetime, however, after a while tyres will no longer be safe and you would need to replace them, even if they appear to still be in a usable condition. There are several ways to tell whether or not your tyres need changing, for instance the minimum legal thread depth for Queensland is 1.5mm, however, many manufacturers recommended changing your tyres before they reach this minimum point as the wet grip would already be dramatically reduced by the time it reaches 3mm. If you are wondering if you need to get your tyres changed, come by our store or give us a call for advice.Changing your tyres does not have to be a costly matter; there is a misconception that tyres need to be expensive. In the Gold Coast, tyres can be found in a wide price range. So now that you know this, and are looking for super cheap tyres, Gold Coast only has one real option you should choose—Southport Budget Tyres. We are the optimal choice for your tyre needs because, for six days a week, at Southport Budget Tyres Gold Coast located store, you will be able to find the biggest range of new and used tyres starting from just 25 dollars. From high end premium tyres, to cheap second hand tyres, Gold Coast's Southport Budget tyres can offer them all.
Cheap tyres are one thing but quality is a whole other matter. With over 20 years of experience in the tyre industry, you can be certain that you will receive the best service. Likewise you are also assured to get the best products as we stock every brand you can imagine, including the world leading brands like Bridgestone, Dunlop, Michelin, and Hankook. At Southport Budget tyres, you will find both new and used tyres at a bargain! We will always offer the lowest prices; if you find a better one we will beat it, assuring you get the cheapest tyres Gold Coast can offer. We have over 5 thousand used tyres to choose from, some of which can be found for up to 80% off the retail price. Most of these used tyres are still in pristine quality with some still having up to 90% thread. This is why our Gold Coast discount tyres store should be your preferred stop for your tyre needs.
It is important you pick tyres to suit your lifestyle. Due to our constant quality, professionalism and price, Southport Budget tyres are the leading provider in the Gold Coast tyres market. Whatever type of tyre you are looking for, we will have it in stock. With the ever-expanding 4×4 tyres market that has been opening up immensely over the last 7 years, it may be hard to pick from the copious amount of options in the market. Due to this, our advice is now needed more than ever. Visit us today and our experts will make sure you drive out with the best budget tyres Gold Coast can offer. Picking the right Light truck tyres can also be challenging. Many tyres have their own benefits, therefore you will need help finding the right ones to meet all your needs. Come by our store, with our decades of experience we will find the right tyres for you. Our experts will take into consideration various factors corresponding to your needs, like load rating and weather in order to find your best fit. To guarantee you actually do receive the 'best', we precision test all out our tyres and tailor them for performance and safety. To further ensure you are receiving the best fit, all of our tyres come with a 100% satisfaction guarantee, we will even balance and fit the tyres for you. Out of all the tyres shop, Gold Coast's Southport Budget tyres will offer you the best value for money.
Other than budget tyres, Gold Coast's Southport Budget tyres also offer other vehicle services. The Queensland police recommend regularly checking 3 key factors (tyre pressure, wheel alignment, and thread), all of which Southport Budget Tyres can inspect for you, so that your tyres remain effective.
Our specialist can align wheels for you, this is important because it affects many aspects of your car. Aligning your wheel assures that your vehicle will perform at the highest and safest level. Additionally, aligned wheels will also extend the lifetime of your new tyres. Misaligned wheels also negatively affect fuel efficiency, tyre performance, and handling.
Another crucial service we provide is balancing brakes. As you know brakes are one of the most important safety feature of any vehicle. Balancing your brakes is an important service to perform because getting new tyres will alter the ratio. Our specialists will consider multiple factors and find the optimal brake ratio for your vehicle. Other than that our specialist can also help you with guard rolling. Although many may have reservations about guard rolling, it is a good way to ensure there is enough space between your vehicle's guard and your tyres. This is especially important for lower vehicles. Guard rolling is a good way to ensure your guard will not slash your tyres, allowing you to maximise the value of your new tyres.
Other than these crucial services, our specialists can also perform other general services and maintenance. In other words, whatever you need for your car, from large scale maintenance, to cheap tyres, Gold Coast's very own Southport Budget Tyres will do it.
So if you are looking for the best tyre deals Gold Coast can offer, or simply if you have questions or concerns and are looking for advice, please come through and visit us at our store. We are open Mondays to Saturdays from 8am to 5pm. Alternatively you can also give us a call at a time that is convenient for you.
Mechanical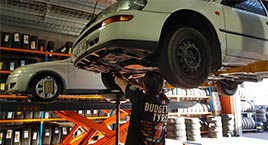 We now have a fully dedicated mechanical work shop with 5 fully qualified mechanics specializing in all make and models and extremely affordable prices Visit us today for a Stress-Free Experience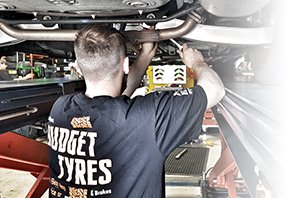 Wheel Alignments
Wheel alignments play a major roll in your cars performance on the road. a correct wheel alignment will insure your tyres make correct contact with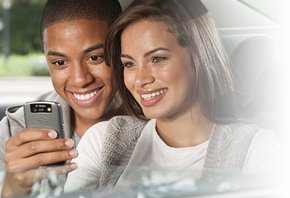 Bookings
we understand how important time is thats why we provide drop off or fit while you wait options. with many Popular Cafes/ resturant and retail